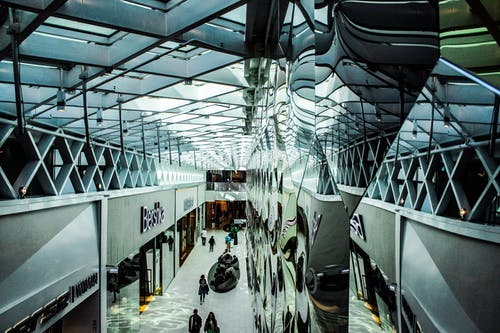 Vehicle Fleet Graphics 101: A Guide to Vehicle Fleet Wraps
Vehicle wraps offer an efficient and cost-effective solution to promote your business in today's increasingly crowded market. From fleet cars to delivery vans, vehicle wraps are powerful mobile billboards that reach wider audiences wherever they travel.
Vehicle fleet graphics can effectively increase brand recognition and make an impressionable statement about your organization to potential customers.
Everything About Vehicle Fleet Wraps
Let us provide all of the knowledge and insight into vehicle fleet graphics you require – from why they're essential through best practices for design and printing solutions.
Why Vehicle Fleet Graphics Are Important
Vehicle fleet graphics can be an ideal advertising medium for businesses of any size, offering advantages that other forms cannot match.
Cost-Effective Advertising:

Traditional advertising techniques such as billboards, print Ads, TV commercials can be expensive; vehicle fleet graphics offer an inexpensive way to reach more potential customers and spread brand recognition across a broad audience.

Increase Brand Visibility:

With a carefully designed vehicle wrap, your fleet of vehicles can become moving billboards that showcase your brand wherever they travel – this strategy can prove particularly useful if your business operates in an overcrowded market where competition for attention can be intense.

Creates a Professional Image:

Vehicle wrapping gives your fleet of vehicles a professional image, creating confidence among potential customers and showing that you take branding seriously and are willing to invest in quality branding solutions.
Most Effective Vehicle Fleet Printing Solutions
Paint Wraps:

Paint wraps are more long-term fixes that entail painting the car with a unique design that lasts for years and offers a high-quality, seamless finish. 

Vinyl Wraps:

One of the most popular kinds of

professional graphic installation

is vinyl. They are simple to use and take off without harming painted surfaces. 

Magnetic Signs:

Magnetic signs are perfect for various branding needs since they provide an efficient temporary solution that can be quickly taken down and transported between vehicles.
Best Practices and Design Approach
Keep It Simple:

To create the optimal vehicle wrap design, simplicity should be key. Avoid overwhelming design with too much information or graphics that may be difficult to interpret from a distance.

Message:

Consider your target market as you create your car wrap. What would be their most meaningful message, and how can you effectively deliver it?

Consistent:

Your vehicle wrap should reflect your brand's aesthetic and messaging. Utilize colors, fonts, and logos across all marketing channels to maintain continuity across marketing platforms.
Selecting a Vehicle Fleet Graphics Provider
Experience:

When selecting

excellent services for barricade installation

, seek one with experience in vehicle wrap design and installation. Request examples of their previous work to ensure they possess all the skills to deliver an exceptional product.

Sustainability:

Understand if they use eco-friendly materials and printing processes and if they dispose of waste responsibly.

Customer Service:

Be on the lookout for providers that offer outstanding customer service, attentive to your needs while providing guidance and assistance throughout the design and installation processes. You can

see here

more articles to know more about available retail positions and for more job listings.

Reputation:

Research to learn more about their reputation. Read customer reviews from previous customers to gain insight into their experiences working with the provider.

Pricing:

To ensure fair and transparent pricing for your project, you must find a provider offering fair and transparent prices. Request a comprehensive quote that details all expenses involved with it.
Conclusion
Vehicle fleet graphics are an efficient and cost-effective way to promote brand recognition among your target audience. By following best practices in design and selecting high-quality printing solutions, vehicle wraps can become professional-looking ones that stand out on the road – all thanks to having the right partner behind them. Vehicle fleet graphics could become game-changers for your business.