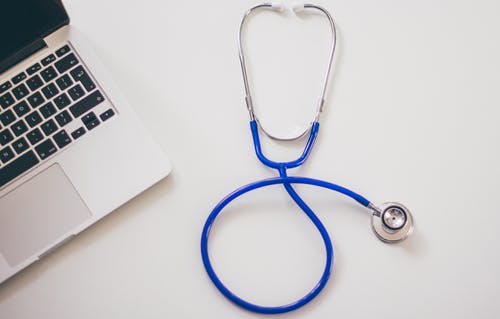 Why Is Rezum Therapy Growing in Popularity?
Rezum, a minimally invasive technique that thermally ablates tissue by injecting steam via transurethral access into the transitional prostatic zone, is gaining popularity. Its primary benefits consist of its good safety profile, low sexual side effects, low anesthetic requirements, and affordable price. Despite its efficacy and popularity among patients, the procedure is now only licensed for use on prostates of a small size. Rezum could be a potential option for men with large prostates. However, this is a largely unexplored field of research.
What are the benefits of Rezum treatment?
Here are several reasons to seek the Rezum procedure for your BPH issue.
Possibility of discontinuing medications.
It is well known that men avoid everything related to medicine. We dread going to the doctor, and we dislike taking medications even more. Examples of prostate medicines include alpha-blockers (e.g., Tamsulosin or Flomax), 5-alpha reductase inhibitors (e.g., Finasteride or Dutasteride), and PDE5 inhibitors (e.g., Cialis or Tadalafil).
Some of these side effects are potentially dangerous to your health. Rezum Therapy is a minimally intrusive procedure that enables you to have a strong, regular flow WITHOUT the use of prostate medications. After you have recovered from Rezum treatment, your physician will almost definitely cease these medications.
General anesthesia is not required. Rezum is a technique performed in the doctor's office.
Rezum is NOT a surgical procedure. It is a treatment that causes minimal disruption to daily life and can be administered safely at the office of the top urologists in Hamilton. Consequently, you will not need to spend extensive time in the hospital or have surgery. You are not needed to endure the hazards associated with general anesthesia. Most importantly, you will be able to leave the hospital shortly after surgery.
There is no justification for continued hospitalization. Using a local anesthetic and brief sedation, the procedure can be performed effectively and with minimal discomfort.
Maintains sexual function (Erections and Ejaculation).
Each medical procedure tries to provide the best possible outcome while minimizing adverse consequences. Most operations for an enlarged prostate, such as Transurethral Resection of the Prostate, often known as TURP or "Roto-Rooter," carry the risk of side effects. In most situations, men who undergo TURP sacrifice their ability to ejaculate for a better urine stream. Additionally, TURP and other prostate operations may exacerbate erectile dysfunction.
Tests have demonstrated that Rezum effectively treats prostate tissue obstruction while retaining sexual function. No participant in the initial clinical experiment suffered erectile dysfunction after four years, and ejaculation appeared to improve over time.
The procedure takes less than 5 minutes.
Most prostate surgical procedures last between 30 minutes and two to three hours. I have considerable expertise with Rezum technology, and the process has never exceeded four minutes (even for bigger prostates). Rezum is a quick therapy that typically takes less than two minutes to administer. It is quick (reducing discomfort) and effective.
Rezum produces long-term results.
After five years, re-treatment rates are comparable to TURP surgery, according to studies. Remember that Rezum is a technology that has been available to patients for less than six years. Existing research indicates that after four years, just 4.4% of men need additional surgery to help them urinate, while 5.2% of men require a medication restart. Comparable to the TURP, these numbers indicate that up to 14% of individuals require surgical re-treatment within five years. 
If you wish to learn more about the Rezum treatment, click here. 
Conclusion
Rezum is an effective treatment for urinary issues brought on by a swollen prostate. Rezum may be an option if you have obstructive urinary problems, are tired of taking medications, or have issues with an enlarged prostate.